39 Influential Media People Shaping the Future of Kansas City
Editor's note: Join NASA, Hyperloop, Hololens & more to explore the future of tech at the world class Compute Midwest conference - happening November 2nd in Kansas City.
In the lead up to our world class Compute Midwest tech conference on Nov 2nd, we've gained a new appreciation for what it is to churn out valuable news every day.
As such, we wanted to help you learn more about 39 folks in KC's media ecosystem who deliver news, sports or weather every day through TV, print, radio and digital channels.
Are you following them? Make sure to do so if you're not already.
Kris Ketz
Kris is a regional Emmy-award winning anchor and investigative reporter, having captured a Mid-America Emmy for best anchor in 2008.
He's the weeknight anchor at KMBC / KCWE TV, spending 33 years at the station, delivering Kansas City's news.
Follow Kris On Twitter: @KrisKetzKMBC
Phil Witt
For more than 30 years, Phil has been anchor and senior reporter for FOX 4 News at 6:00 p.m. & 10:00 p.m.
Phil has been nominated for several regional Emmy Awards. He has earned honors in the Kansas City Press Club's Heart of America Awards for Journalism Excellence. In 2006, the National Academy of Television Arts and Sciences Mid-America Chapter presented Phil with the prestigious Silver Circle Award.
Follow Phil On Twitter: @philwittkc
Bill Grady
Bill Grady is a 45 year veteran of the broadcasting business. You've likely heard his recognizable voice on KMBZ radio.
His work has been recognized for covering everything from breaking news to in depth feature series.
Follow Bill On Twitter: @kmbzbill



Dana Wright
Dana Wright is 1/2 of 'Dana & Parks' - a show on KMBZ 98.1FM from 2-6 in Kansas City.
Previously, Dana spent nearly 12 years at KCTV5 as as a general assignment reporter.
Prior to that, she spent five years writing, producing, reporting and anchoring for WIBW-TV in Topeka.
She has won numerous awards, including 2 Regional Edward R. Murrow's and 3 Mid-America Regional Emmy's in recognition of her work.
Follow Dana On Twitter: @RadioDana


Abby Eden
Abby co-anchors the 10 p.m. news with Phil Witt on Fox 4 in Kansas City.
She is an award winning journalist, including such accolades as the Edward R. Murrow Regional Award.
Prior to arriving in Kansas City, Abby worked as a reporter in Tyler, Texas for NBC and FOX affiliates.
Follow Abby On Twitter: @AbbyEden




Bob Cronkleton
Bob is the Multimedia/data/general assignment reporter for The Kansas City Star.
He writes stories, shoot videos/photos & works with data.
He covers all things Kansas City.
Follow Bob On Twitter: @cronkb


Justin Kendall
Justin is Managing editor of The Pitch, in charge of the paper's schedule and tasked with editing (and writing) cover stories, blogging and overseeing the paper's website and social-media profile.
Follow Justin On Twitter: @justindkendall



Bryan Busby
Bryan Busby is the Chief Meteorologist at KMBC 9 News. Since 1985, he's delivered weather forecasts to Kansas City.
In addition, Bryan serves as Chief Meteorologist for The Chiefs Fox Football Radio Network and is heard on NewsRadio 980 and 98.1 FM, KMBZ.
Bryan was appointed to the National Chapter of the American Meteorological Society's Board of Broadcast Meteorologists, and named Chairman for that committee 1997-1998.
Follow Bryan On Twitter: @BryanBusbyKMBC



Gary Lezak
Since 1999, Gary has been the Chief Meteorologist at 41 Action News in Kansas City.
After receiving his degree in Meteorology from University of Oklahoma in 1985, Gary became an intern at the CBS affiliate in Oklahoma City.
It was there that he got his first big break when he was hired as Meteorologist of the morning show and midday news program for the number one station in the market.
He's also an animal lover, book author & cancer survivor.
Follow Gary On Twitter: @glezak


Nick Vasos
Nick Vasos joined FOX 4 in 2002 as a General Assignment/Traffic Reporter. He flew in SKYFOX, covering breaking news and traffic conditions.
In 2011, he moved to the anchor desk, for 9am & noon segments for FOX 4.
Follow Nick On Twitter: @NickVasos



Karli Ritter
Karli Ritter forecasts for FOX 4 news in the mornings.
She studied at Florida State University. While there, she earned a Bachelor of Science degree in Meteorology. During her time at FSU, her involvement with a student-run weather show started her on the path to becoming a television meteorologist. After graduation, she worked in Sarasota, Fla, and Montgomery, Ala.
She also earned her Certified Broadcast Meteorologist seal in November 2007 from the American Meteorological Society.
Follow Karli On Twitter: @KarliRitter



Leslie Collins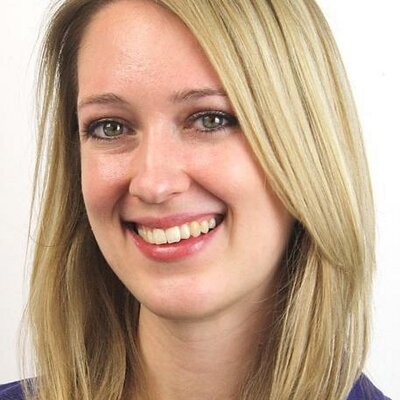 Leslie is the Web Producer at the Kansas City Biz Journal, where she covers retail and restaurants, and creates Web stories and other online content.
Follow Leslie On Twitter: @lcollinsKCBJ





Joel Goldberg
Joel Goldberg is the host of the Royals Live pregame and postgame shows on FOX Sports Kansas City and reporter on FSKC's Royals game telecasts.
Goldberg came to Kansas City and FSKC's Royals broadcast team after three years covering the Cardinals, Blues, Rams and other sports for FOX Sports Midwest in St. Louis.
He won a Mid-America Emmy for sports reporting in 2001. Goldberg also worked as a reporter for the NBC affiliates in Rhinelander, Wisc. and Madison, Wisc., from 1994-1999.
Follow Joel On Twitter: @goldbergkc



Steve Vockrodt
Steve is a reporter at The Kansas City Star, covering business & development.
Previously, he was a staff writer at The Pitch and feporter at The KC Biz Journal
Follow Steve On Twitter: @st_vockrodt




Joel Nichols
Joel is the co-host KC Live and Host of Nichols At Night
After working as a reporter and weatherman at an NBC affiliate in Madison, Wisconsin, he came to KC - helping folks start their days beginning in 1988.
Over the years, Joel has been a broadcasting jack of all trades including hosting a childrens' show, interview show and doing hundreds of feature stories about Kansas City.
Follow Joel On Twitter: @joelkclive



Kelly Eckerman
Kelly Eckerman is an anchor & reporter at KMBC 9 News.
She started her TV career as a reporter at various stations in Iowa and Illinois before coming to Kansas City in 1990.
Kelly has won a regional Edward R. Murrow award for her reporting, and is a two-time Emmy winner. She's also won various state and regional reporting awards. Kelly works with numerous charities throughout the year.
Follow Kelly On Twitter: @KEckermanKMBC




Rhiannon Ally
At 41 Action News, Rhiannon Ally is an anchor for the 5, 6:30 and 10pm segments.
Prior to her work at 41 Action News, she served as anchor in markets like Miami and NYC.
She previously co-hosted "Better TV", a national show where she interviewed stars like Denzel Washington, Madonna and Caroline Kennedy.
Rhiannon began her career in Topeka as a morning anchor on WIBW.
Follow Rhiannon On Twitter: @RhiannonAlly




Brian Abel
Brian is a reporter for 41 Action News, joining the news organization in 2015.
He's previously covered stories as a journalist in various North Dakota markets.
Follow Brian On Twitter: @BrianAbelTV




Alyson Bruner
Alyson Bruner is a reporter & multimedia journalist for The Now KC.
Prior to joining KSHB, Alyson held co-anchor and reporter roles in Virginia and Iowa.
Follow Alyson On Twitter: @AlysonBruner




Sarah Gish
Sarah Gish is the interim editor for InkKC magazine.
She's also the enterprise reporter and food writer for the Kansas City Star.
Follow Sarah On Twitter: @Sarah_Gish




Bobby Burch
Bobby is Editor-in-Chief of Startland News, leading its editorial operations and engagement with the Kansas City community.
Previously, he served as the tech and entrepreneurship reporter at the Kansas City Business Journal and as the web editor and multimedia manager at the Ottawa Herald, producing videos, photos and copy for print and online.
Follow Bobby On Twitter: @BobBurch




John Holt
Joh Holt is an co Anchor for Fox 4 News at 5 p.m. and 9 p.m. He also serves as an investigative and special projects reporter for FOX 4 News.
John has won numerous awards including Regional Emmy's for anchoring, news writing, investigative reporting, general assignment reporting, and feature reporting. Media Mix, a media professionals group in Kansas City, named John its TV Personality of the Year in 2000, 2006, and 2008.
Follow John On Twitter: @JohnHoltNews




Katie Banks
Katie is a general assignment reporter for Fox 4 news.
She develops enterprise story ideas each day and typically covers breaking news, crime, court cases and community concerns.
Prior to arriving in the Midwest, Katie was a reporter, fill-in anchor and producer in North Carolina. In addition to her reporting job, she worked as a journalism adjunct professor at East Carolina University
Follow Katie On Twitter: @kbanksreports




Alexis Del Cid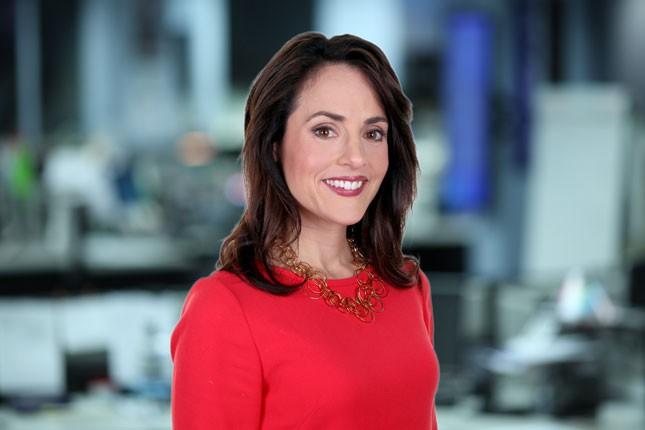 Alexis Del Cid is an award winning reporter for KCTV5. She is the morning and Better Kansas City anchor.
Kicking off her career at WMAQ Radio in Chicago, Alexis transitioned to radio, working as a reporter / anchor at stations in Illinois, New Mexico, Oregon and Louisiana.
Follow Alexis On Twitter: @AlexisDelCid




Matt Flener
Matt is an anchor, reporter and storyteller at KMBC.
Before coming to KC, Matt anchored and reported in Denver, Austin and Columbia, Missouri.
Follow Matt On Twitter: @MattFlenerKMBC




Matt Evans
Matt is a reporter for KMBC News.
Previously, Matt anchored & reported in Columbia, Missouri. Prior to that, Matt was a reporter for radio outlets in Jefferson City and Clinton.
He's won awards for his work in both mediums.
Follow Matt On Twitter: @MattFlenerKMBC




Nick Haines
Nick Haines is the news host and executive producer of public affairs programs at KCPT Public Television.
Nick is best known as the host of Kansas City's primetime public affairs program, 'Kansas City Week in Review.'
He also co-hosts the magazine program, 'The Local Show' and oversees KCPT's weekly food-for-thought fight 'Ruckus.'
Nick is a former BBC radio news reporter and a recipient of three regional 'Emmy' Awards.
Follow Nick On Twitter: @NickHainesKCPT




Lazlo
Lazlo is the founding DJ and namesake of the "Church Of Lazlo" on 96.5 The Buzz.
He was named 18th most influential Program Director in America by Billboard Magazine
Lazlo is married to the morning show host Afentra and together they have two children.
Follow Lazlo On Twitter: @lazlothebuzz




Bob Fescoe
Bob is Host of 'Fescoe in the Morning' on 610 Sports radio in Kansas City.
He's been a voice in the Kansas City sports scene for the better part of the last decade and brings his passion to the table with some bite every weekday morning.
Follow Bob On Twitter: @bobfescoe




Carrington Harrison
Carrington is the co-host of "The Drive with Danny Parkins" in afternoons on 610 Sports Radio.
The popular show covers current events in both local and national sports that the Kansas City community needs to know about.
Follow Cdot On Twitter: @cdotharrison



Tony Botello
*Photo Credit:
The Pitch*


Tony Botello built & operates the independent blog known as Tony's Kansas City.
Some say he's controversial, but his influence cannot be denied.
Follow Tony On Twitter: @TonysKansasCity







Frank Boal
As a part of the 41 Action News Sports team, Frank provides insights & analysis on college football in the "Boal Game" report, as well as NFL football "Chalk Talk" w/ Jack Harry.
You can also hear him frequently if you tune into 810 Sports Radio (WHB). Previously, Frank was Sports Director for WDAF over a 28 year period.
Follow Frank On Twitter: @realfrank



Mark Davis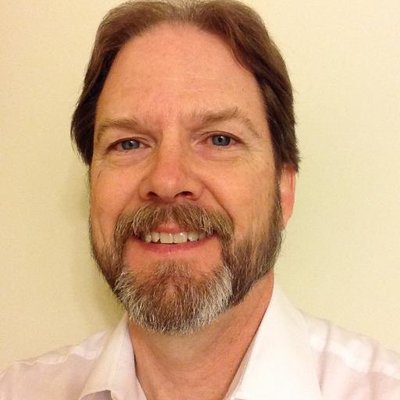 For over 29 years, Mark Davis has written for The Kansas City Star.
He currently reports on business for the newspaper.
Follow Mark On Twitter: @mdkcstar




Donna Pitman
Donna is the co-anchor for "FirstNews" on KMBC 9 News at 5 p.m. and 6 p.m.
She's won a Silver Award for her reporting as well as an Emmy nomination. Donna has also recieved recognition for her work by the Kansas City Press club
Previously, she worked as a reporter in Columbia, Missouri as well as Peoria, Illinois.
Follow Donna On Twitter: @DonnaPitmanKMBC





Lindsay Shivley
Lindsay is a morning anchor for 41 Action News.
Throughout her career, she's traveled all over the country for stories, including the Joplin Tornado, Hurricane Katrina as well as presidential elections.
She's earned a Gold Award from the Kansas City Press Club. Previously, Lindsay worked at WIBW in Topeka as a reporter and anchor.
Follow Lindsay On Twitter: @LindsayShively



Kelly Scanlon
Kelly Scanlon is the owner of Thinking Bigger Business Media, Inc., a company that publishes and produces a variety of publications, products and events.
She's served as national chair of the National Association of Women Business Owners (NAWBO).
Kelly has been recognized by Forbes as one of the "Top 25 Women Tweeting About Entrepreneurship."
Follow Kelly On Twitter: @IThinkBigger



Jason Grill
Jason is the Founder of JGrill Media, Co-Founder of The Sock 101 & attorney.
He writes for Huffington Post, as well as Hosts the 'Grill Nation' Show on KMBZ Radio.
Follow Jason On Twitter: @JasonGrill




Michael Stacy
Michael Stacy is managing editor of Missouri Business Alert.
He joined the publication in 2013 after working as an editor at Silicon Prairie News, a web-based publication that covers technology and entrepreneurship.
Before that, Stacy worked as a reporter for the Springfield (Mo.) News-Leader.
Follow Michael On Twitter: @jmichaelstacy



Alex Knapp
Alex is Associate Editor at Forbes covering science, cutting edge tech and games.
Alex blogs at Forbes on Robot Overlords, where he focuses on cutting edge research and technology, business startups, and innovative ways to solve problems.
Follow Alex On Twitter: @TheAlexKnapp



Join Us For Compute Midwest
Watch the video
Listed by Inc. as "8 Top Tech Conferences You Can't Miss" amongst some of the world's most prestigious, Compute Midwest (presented by The Disruption Institute) is one of the world's leading future focused tech conferences.
Compute Midwest has also appeared in Forbes, Fast Company, The Next Web and Huffington Post. This fall, remarkable people from across the globe will converge in Kansas City.
Join us on November 2nd at the world class Kauffman Center for Performing Arts to explore the technologies transforming tomorrow. Get an inspiring, one of a kind vision of the future, straight from 8+ world class speakers.
Do you want to learn about Elon Musk's Hyperloop? Microsoft Hololens? NASA's Mars 2020 Mission? It's all happening here.
Learn how these innovators overcame enormous challenges to create breakthrough innovations...giving you the push you need to go create your own.
When remarkable ideas and remarkable people collide, the possibilities are endless.
Will you be there? Join us November 2nd in Kansas City.
Get Your Tickets
Don't miss out - register today!
Interested in sponsoring? Contact us
---
Join Us At Compute Midwest 2016
Sign up to get the latest news & updates on the world class Compute Midwest tech conference.
---